Hostel of Lost Function
Hostel of Lost Function is a magic building, which satisfies all people's needs. It is so perfect that no one can bear to lose it.
This graphic novel is mainly designed for adults to encourage them to accept their vulnerability after losing a family member. The metaphorical nature of the imagery makes the traumatic experience and the grief visible.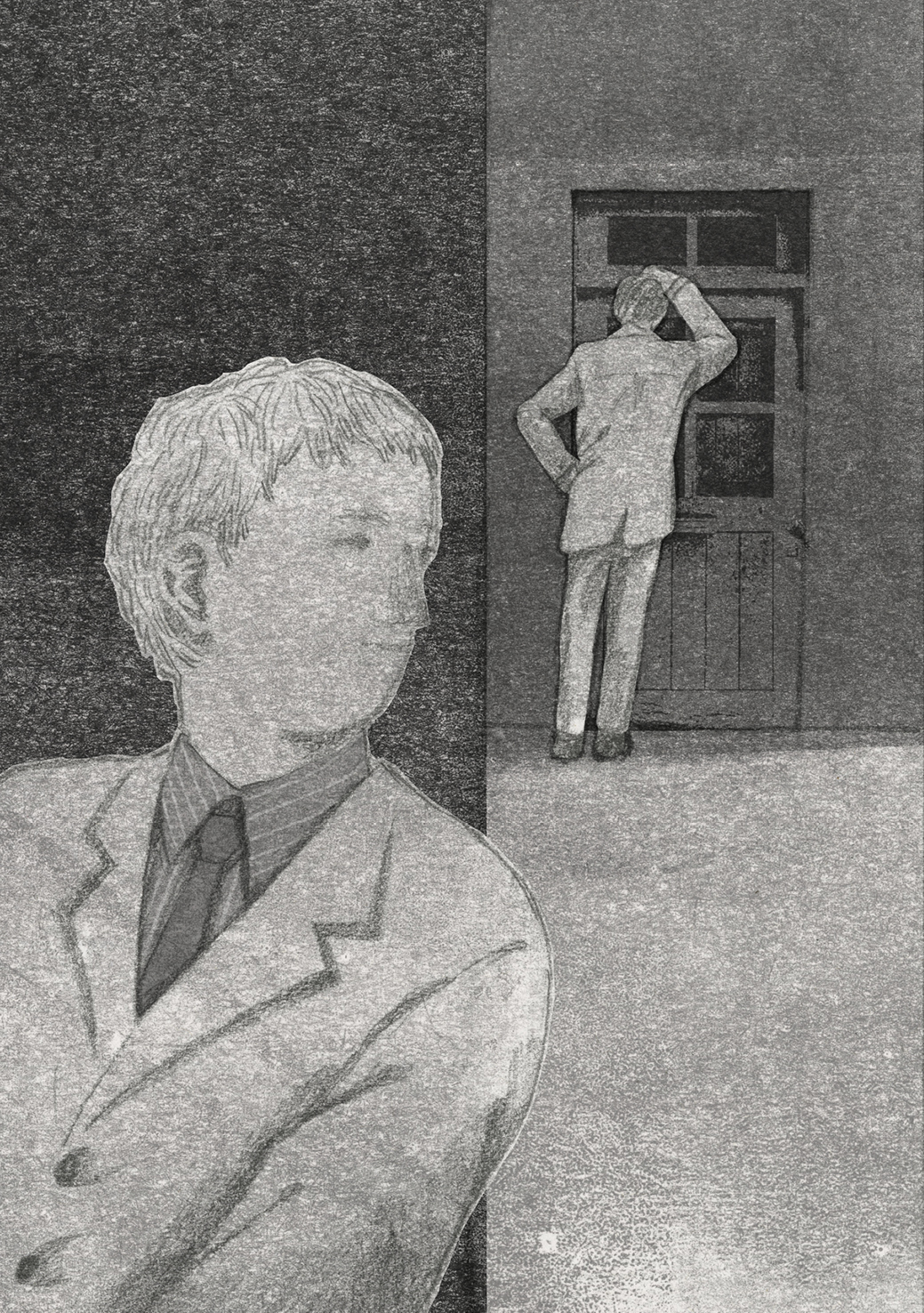 The Insignificant Exhibition
A story talking about self-identity and dealing with emotional events in the past.


當展覽空間作為敘事空間,我是否能向他人好好述說我是誰?

The Insignificant Exhibition 收集、撿拾了過往的回憶,在荒謬物品的陳列之間,我企圖在異國尋找歸屬感,以及站在觀者的距離外審視過往傷痛,為此我辦了一個展覽(非實體),附上門票希望大家小心翼翼地進來看看我。
I take an exhibition as a medium of communication. All the objects I pick and the decisions I made shape my personality. Therefore, I build an "insignificant exhibition" , which shows my self-identity. By collecting the memories from the past, I try to find who am I.

∴∵ 書本規格 ∴∵
封面 / 銀墨凸板印刷
內頁漫畫 / 黑墨 + 銀墨 + 水平光
展覽說明書 / 再生棉絮紙
門票貼紙 / 霧面低殘膠貼紙
為了呈現鉛筆手繪質地,使用了黑墨和銀墨兩色印刷,在翻閱時會微微反光。另外為了使大片墨色不沾黏在頁面和手之間,雙面都上了水平光作保護。




Lost & Found

This project is focused on how to evoke absent objects by pictures. I am curious about how to present an invisible object, concept and feeling. In addition, it connects to my personal experience (the loss of my mother, and the rhythm of chopping garlic recalls my memory of her).
d
In this picture book titled Lost & Found, the lost thing is on the left page, and the right page is where to find them. The image starts from the physical object and then it gradually becomes more abstract and mental.